Don't miss out on a hunt of a lifetime!!
Hunt SW Iowa for some monster whitetail you have always dreamed of chasing!  At Whitetail Xtreme, LLC we offer exciting whitetail hunts on over 20,000 acres in southwest Iowa. Our hunts are reasonably priced and made just to fit your hunting budget. What started as just a couple of friends wanting to find the best hunting spots in the Midwest to go after giant whitetail, has grown to be one of the best kept secret hunting clubs in North America!!!!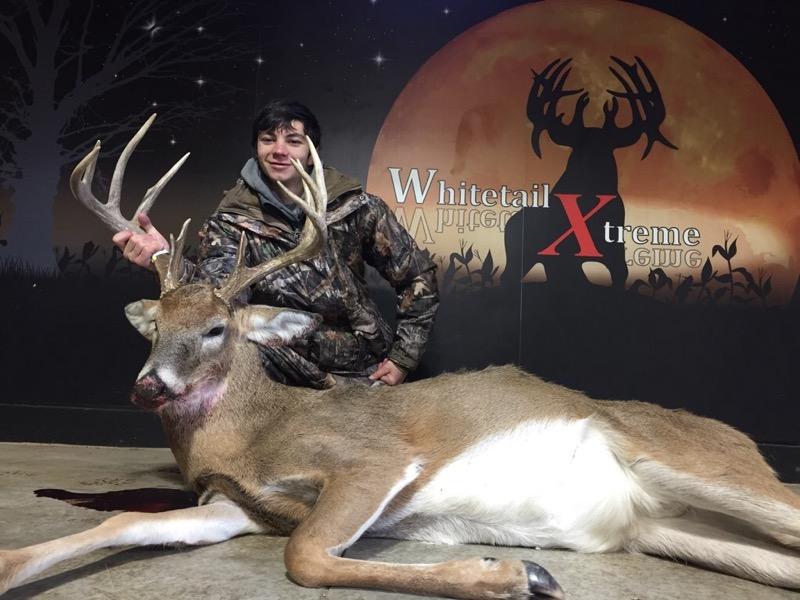 Offering 8-day semi-guided bow hunts. Become one with nature and put your archery skills to the test on an amazing hunting adventure in the beautiful Iowa surroundings.
Bag some of the largest monster buck in the lower 48 with your shotgun or straight wall rifle!  Choose between a 5-day or 6-day gun hunt.  Food and lodging is provided!

Practice your skill and accuracy with one of the 6-day muzzleloader hunts. Find the biggest trophy deer that you can dream of!
In addition to deer hunts, you can also find fully-guided and semi-guided turkey and predatory hunts. Contact us today to learn more about dates and rates.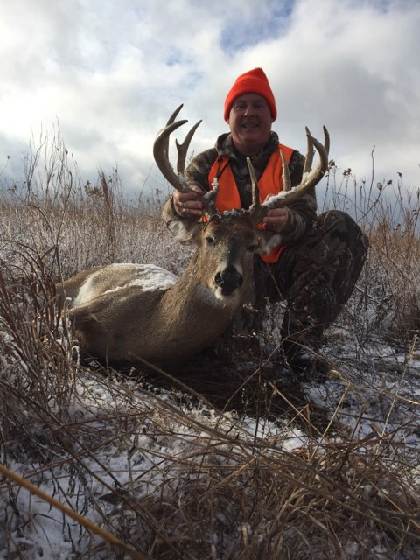 "Whitetail Xtreme is a hunter's dream."
"These guys are a class act, bend over backwards and do anything they can to put you on a big buck!!  Lodging is great, the meals are awesome and they have a great camp atmosphere!  I have been there 3 times and have taken 3 very nice bucks and re-booked again for 2021! I can't wait!!"
-HAPPY HUNTER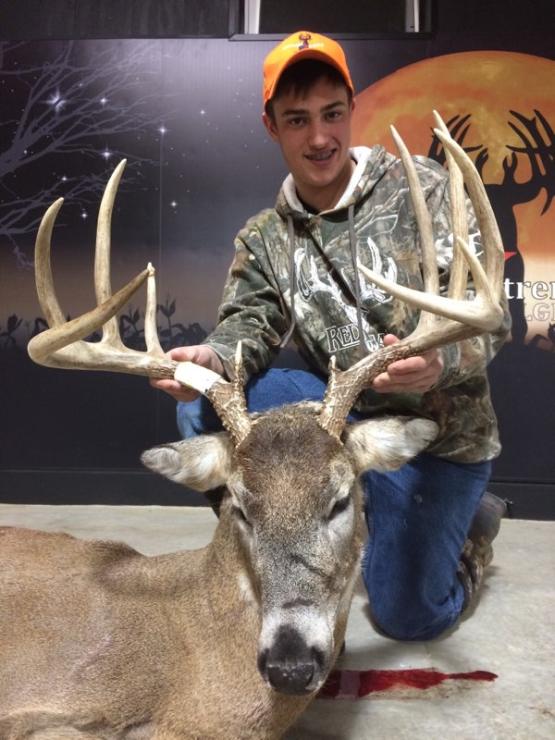 Looking to hunt HUGE monster buck?
Give us a call today to see if any spots are left for this year!!! Please note first come, first serve with deposits received. Must be for area zone 4. Go to our Whitetail Xtreme Policies page for more info and quick links to Iowa's DNR website.
To hear what Craig Boddington has to say about Whitetail Xtreme, click the icon below: